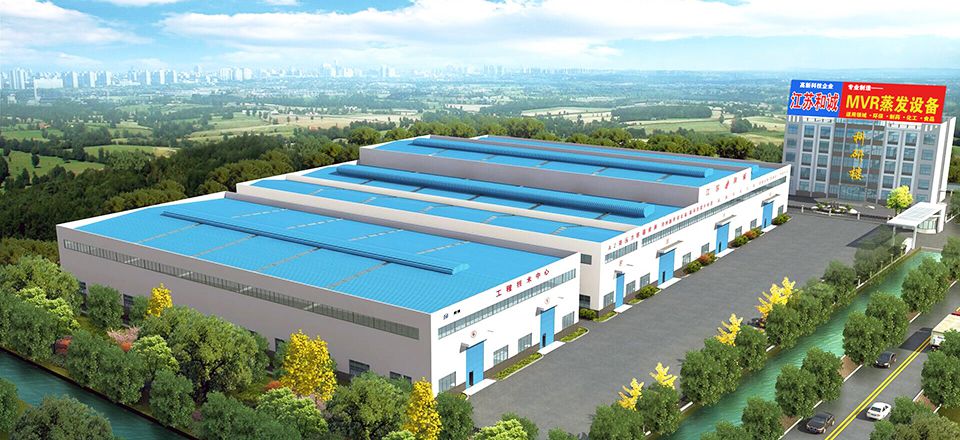 Hecheng is a company specialized in manufacturing technology-based pharmaceutical and chemical equipment, covering an area of more than 50,000 square meters. Since its establishment, Hecheng has been adhering to the concept of innovation and excellence, won the trust of our global customers, and thrived in the competitive market.
Our product line includes MVR evaporator, continuous evaporation crystallization system, hard water evaporator, falling film evaporator, biological fermentation equipment, 3-in-1 filtering and drying machine, distillation column, absorption tower, reactors, pressure tanks, etc.
More than 40 kinds of products are widely used in the field of raw materials, biopharmaceuticals, Chinese medicine extraction, chemical, environmental protection and other fields.
"Technology is the main drive of our productivity". Hecheng has 132 employees and 66 professional and technical personnel, accounting for 50% of the total number of employees, including 4 senior engineers.
The Hecheng has cooperated with Nanjing University, Xi'an Jiaotong University, Southeast University, Nanjing University of Technology and many other universities and institutions to enable the company enjoys strong technical support and innovative thinking. Aiming at providing customers with energy-saving high-efficiency equipment, Hecheng R&D team is always focuses on the technology research and development, and has successively obtained 8 national invention patents and 7 new utility patents, and transformed them into productivity. Hecheng has assisted a number of large and medium-sized state-owned enterprises and private enterprises, such as Shanghai Baosteel, North China Pharmaceuticals and Xinhua Pharmaceutical, in achieving production capacity upgrades and created good economic benefits.
With a complete quality management system, Hecheng has certified according to ISO9001 quality management system, and obtained A2 pressure vessel manufacturing license and safety production standardization three-level enterprise certificate. We also have won honors such as Jiangsu AAA credit enterprise and contract and trustworthy enterprise.
Our manufacturing workshop is equipped with more than 40 sets of large-scale CNC cutting machine, CNC milling machine, CNC drilling machine, CNC lathe, automatic submerged arc welding machine, coiling machine, shearing machine, radiation flaw detector and other equipment. We have the ability to design and manufacture complete sets of pharmaceutical and chemical equipment such as large towers, stainless steel tanks, and other large pressure vessel equipment.
Hecheng adheres to the company philosophy of "Serving Customers and Benefiting Customers". With innovative equipment, satisfactory services and sincere cooperation, Hecheng will continue growing hand in hand with our customers, creating a win-win situation!